Posted by
Rose
on May 25th, 2009 in
Video
|
0 comments
Here is a video demonstration of contemplative sketch booking with Sumi ink, watercolor and collage.
A very creative and interesting video. Beautiful!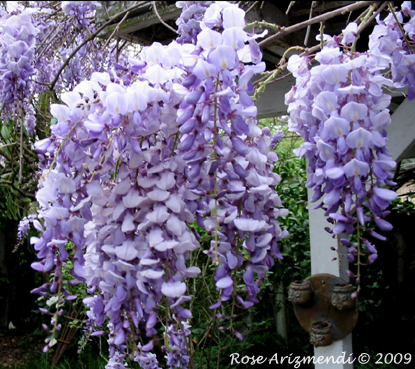 I spent the day wandering between the studio and the garden trying to decide on where to squeeze in another few plants.
What to do next . . . will it be herbs or flowers?
Being in the garden relaxes me completely. I love it! I feel  myself becoming unstuck, more energized . . . open . . . cleaner . . . and inspired to get back to painting.
Take care and have a great Memorial weekend!
thought for the day:
"I don't know what I'm doing  most of the time, but that's okay because I have a lot of fun. And, isn't that the great gift of art? Always seeking, always growing and always having the time of my life." – Tom Jensen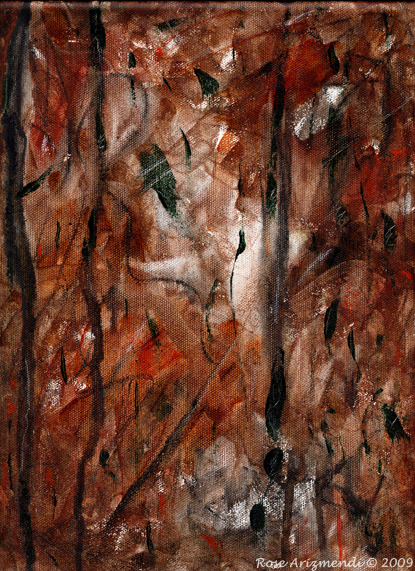 Abstract Trees #1 – Acrylic/Mixed Media – 9 x 12 inches on canvas
It's been a while since I've posted, but that doesn't mean I haven't been painting.
I 've actually been squirreled away in my studio, completeing several paintings that I started earlier this year.
My focus for the next few weeks will be on finishing works in progress. I will try to post a few as I go along.
thought for the day:
"Stand Tall and Proud
Sink your roots deeply into the Earth
Reflect the light of a greater source
Think long term
Go out on a limb
Remember your place among all living beings
Embrace with joy the changing seasons
For each yields its own abundance
The Energy and Birth of Spring
The Growth and Contentment of Summer
The Wisdom to let go of leaves in the Fall
The Rest and Quiet Renewal of Winter"
–  Ilan Shamir, Advice From a Tree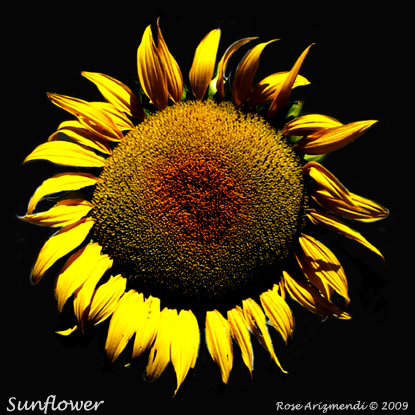 Today, I took a photo of this glorious sunflower and decided to take it into Photoshop, to play around with the image.
So for the moment, this is as far as I got on this project. I will add more as I go along.
The shape and form of the sunflower reminds me of a mandala.
thought for the day:
"Bring me then the plant that points to those bright Lucidites swirling up from the earth, And life itself exhaling that central breath! Bring me the sunflower crazed with the love of light." – Eugenio Montale
"And here the sunflower of the spring
Burns bright in morning's beam."
– Ebenezer Elliott