Posted by
Rose
on Mar 10th, 2008 in
Photography
|
0 comments
I spent the day in the garden raking, clipping back the hedges, and clearing out more tree limbs. Whew! What a job that turned out to be!
All I want to do right now is take a shower, fall into bed and sleep. I had planned on catching up on some reading, but its nighty- nite for me.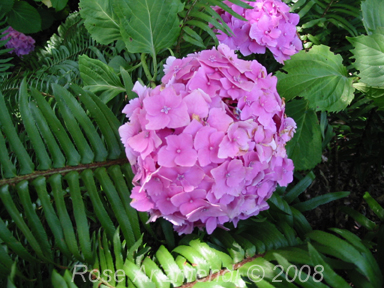 In The Garden
"In my garden there is a large place for sentiment. My garden of flowers is also my garden of thoughts and dreams. The thoughts grow as freely as the flowers, and the dreams are as beautiful". ~Abram L. Urban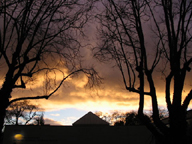 February Sunset
Rose Arizmendi (C) 2008
"The February sunshine steeps your boughs and tints the buds and swells the leaves within."
– William C. Bryant
"I stood beside a hill
Smooth with new-laid snow,
A single star looked out
From the cold evening glow.
There was not other creature
That saw what I could see,
I stood and watched the evening star
As long as it watched me."
– Sara Teasdale, February Twilight
Live each season as it passes; breathe the air, drink the drink, taste the fruit, and resign yourself to the influences of each. Henry David Thoreau
Today I was reflecting on women artist's throughout history, and how difficult if not impossible for many to receive any training or recognition as an artist prior to the 20th century.
We now have become legally as well as culturally able to receive the highest levels of artistic education, training, acknowledgment as an artist and are able to pursue our artistic dreams.
I would like to thank my mother and grandmother for giving me the gift of art, and all those wonderful summers spent learning how to sketch and paint.

[youtube nUDIoN-_Hxs nolink]
Women In Art
500 years of female portraits in western art
"The history of all times, and of today especially, teaches that… women will be forgotten if they forget to think about themselves".

Louise Otto-Peters
"Someone, I say, will remember us in the future".

Sappho
As mentioned in prior posts, I have been organizing, clearing out and making backup copies of my files. Yesterday, I found all kinds of painting files in folders I had managed to hide from myself.
Paintings, sketches, photographs, and collages I found lacking in some way or another, yet after a couple of years have passed, I find myself looking at them with fresh eyes.
They were lost and now found, below are a couple in various stages of development.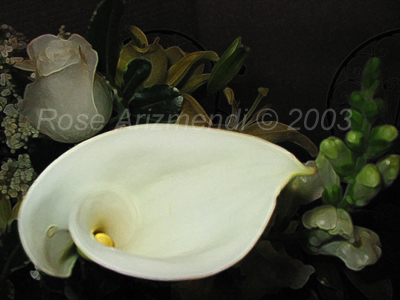 Calla Lily With A Rose (C) 2003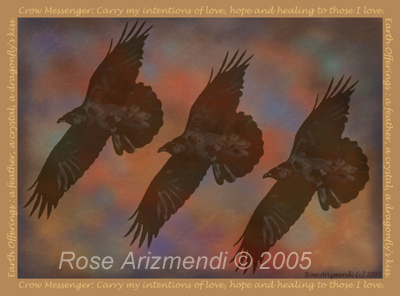 Crow Messenger (C) 2005
Digital Collage