I love making and designing beaded necklaces. This evening I cleaned and rearranged my work area, and decided to share a couple of necklaces that I have created.
Two of them have found homes and I just recently finished Butterfly Woman. Sedona is in a private collection, and Healing Spirit was sold.
When I create jewelry, I usually begin by selecting something that inspires me, sometimes it's an unusual stone, charm, place, music, story or myth. Anything that sparks my imagination.
This is where everything else begins to fall into place, a kind of serendipity. Like a collage, I place all the elements around me, put on some Loreena McKennitt music, and follow my intuition. Although I may sometimes make similar items, no two are exactly alike.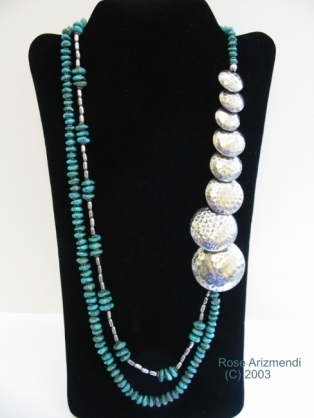 Sedona… Turquoise & Sterling Silver.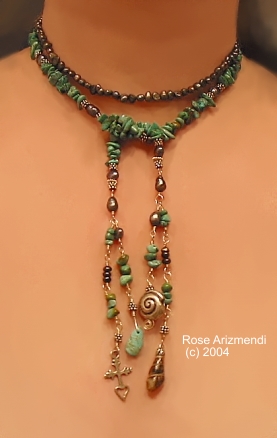 Healing Spirit… Turquoise, Sterling Silver & Fresh Water Pearls.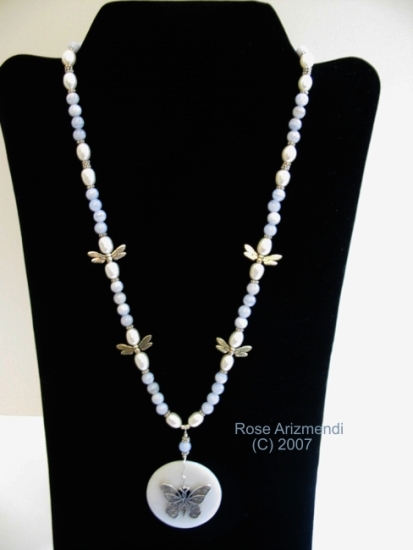 Butterfly Woman… Blue Lace Agate, Fresh Water Pearls, Silver Lead Free Pewter Wings, and Sterling Silver Butterfly Charm & findings.