"I dream of painting and then I paint my dream." ~ Vincent Van Gogh
Lately, I have been mesmerized by  crows and pomegranates. The painting below was inspired by the crows I see on my morning walk down by the creek . They are so very intelligent and I love their wickedly funny antics.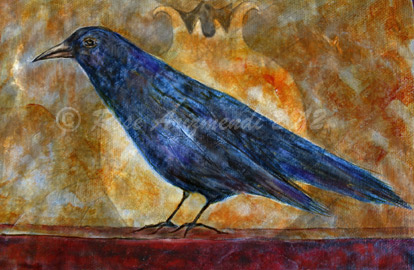 The Golden Pomegranate ~ Acrylic/ Mixed Media ~ 12 x 12 inches on canvas
Below is a sampling of the work currently on my easel. The first one is an experimental piece on 10 x20 canvas~Layers of texture built up with art tissue paper, plaster, fabric, mixed "Golden" gel mediums, Golden acrylics, charcoal, etc…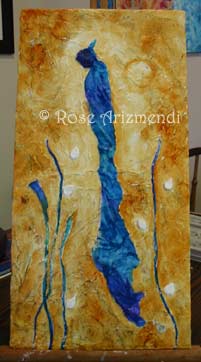 The Bone Mother Mask is another experimental piece on 24 x 36 inch canvas ~ Layers of plaster, gel mediums, sand, cheese cloth, pieces of tree bark, Golden acrylic washes, tea stains, etc…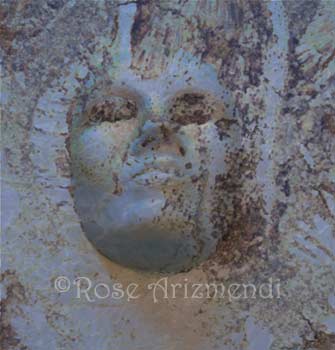 My goal for this year is to dive into some projects that I've kept on the back burner for awhile. You know those ideas that always begin with the words "someday, I'm going to begin . . .
I am so tired of pushing my sculpting tools further and further back into our storage unit, all the while thinking I really need to start working with clay again. There is this deep need inside of me to experience the alchemy of fire, earth and  water. The feel and texture of clay in my hands that feeds the soul in some way.  And yes, there is an open studio near our home. So excited!
Until the veil of the unknown yields
And something original begins
To stir toward your senses
And grow stronger in your heart.
~John O'Donohue
Happy solstice everyone ~ wherever you are in the world! Summer has arrived and it's been a sweltering hot day. Outside its 96 degrees.
However, I have been managing to stay nice and cool with a fan blowing, tucked away in my studio working. Here are a couple of projects I've been working on lately.
This ~ . . .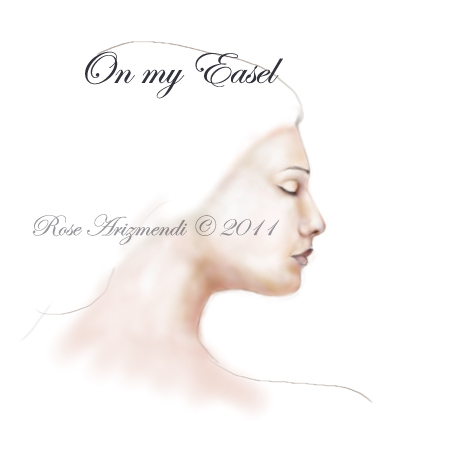 Then followed that beautiful season ~ Summer. Filled was the air with a
dreamy and magical light; and the landscape lay as if new created in all the
freshness of childhood." ~ Henry Wadsworth Longfellow
And This . . .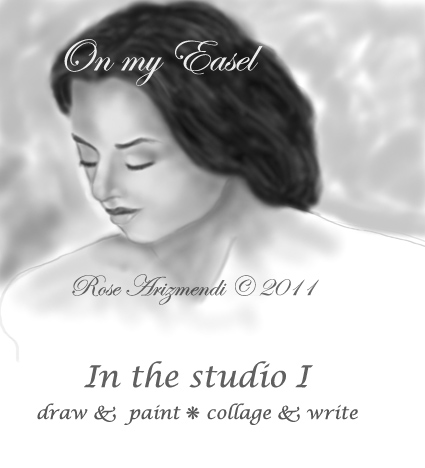 Now it is time to put away the mess on my table and clean my dirty brushes. I have finished dipping my brush into a soup in which bits of inspiration have been simmering for months or maybe years. The perfect word for today ~ Unfurling . . .
Here is one of my favorite poems by Mary Oliver
Something whispered something
that was not even a word.
It was more like a silence
that was understandable.
I was standing
at the edge of the pond.
Nothing living, what we call living,
was in sight.
And yet, the voice entered me,
my body-life,
with so much happiness.
And there was nothing there
but the water, the sky, the grass.
Creativity ~ Obvious  ~ Amazing  ~
This has happened to me many times. ~ Has it  happened to you?
The beautiful spring came; and when Nature resumes her loveliness, the human soul is apt to revive also. ~ Harriet Ann Jacobs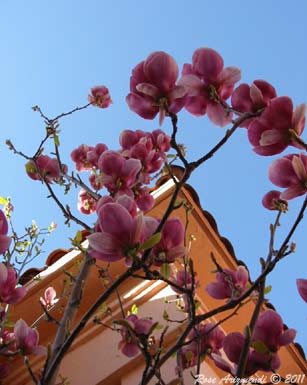 Spring is here! The season of renewal & rebirth is upon us.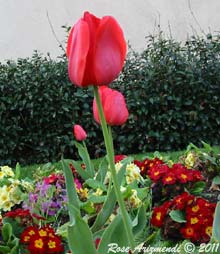 I love everything about spring, especially watching mother nature constantly rearranging and changing the landscape. Splashes of vibrant color here and there mixed in with shades of varying green.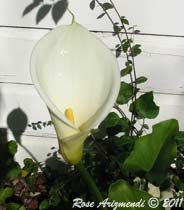 Even though Spring has arrived it's still very cold and blustery. I  found myself puttering around the studio, drinking hot chocolate and day dreaming about the warm days ahead.
What I have been working on Lately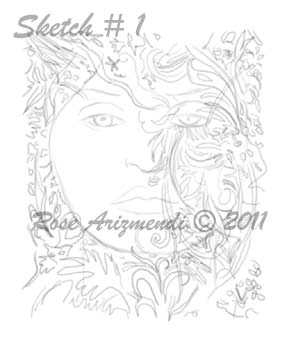 The Lady of Spring ~ sketch #1
I scanned it and used Painter 9 to develop the painting.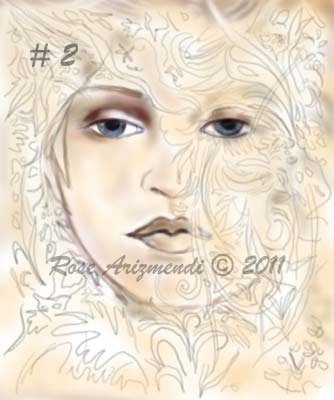 A work in progress . . .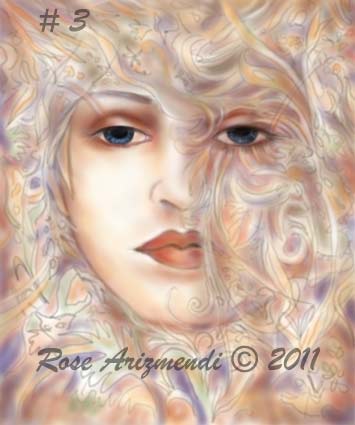 Still working . . . . and  working . . .
quote for the day;
Spring ~ the birthday of the world
'Tis like the birthday of the world,
When earth was born in bloom;
The light is made of many dyes,
The air is all perfume:
There's crimson buds, and white and blue,
The very rainbow showers
Have turned to blossoms where they fell,
And sown the earth with flowers.
~Thomas Hood
What I have been working on lately . . .
This . . .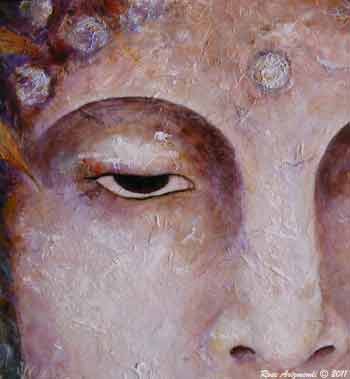 Golden Bamboo & Kwan Yin ~ 16 X 20 inches ~ Mixed Media on Canvas
and this . . .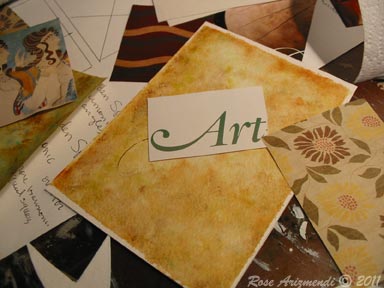 Gathering ideas for my next collage project ~
and this sketch of a dream I had  . . .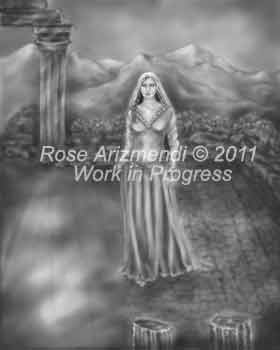 I am going to sit with this for a while, before deciding whether to create a painting or just leave it in my journal. The dream was strange and I want to process the imagery more fully.
The sun has returned for a couple of days along with warmer weather, and I'm feeling the sap rise ~ as the sun kisses my face. A perfect day for a walk by my beloved creek . . .  xo
thought for the day:
"Participating in the creation of art is like being one element in a process of improvisation, where a brushstroke responds to a color, and a shape evokes a texture." Eileen Ross