Posted by
Rose
on Jul 8th, 2009 in
Video
|
0 comments
I love this guy! Great energy!
Artist Robert Bosler
thought for the day;
"Perhaps painting is a dance in even the smallest way.. that is, the brush dances if nothing else" …  – artbytv
This video was designed for reflection and deep thought. Very beautiful, imaginative and relaxing!
thought for the day;
"It's important to be heroic, ambitious, productive, efficient, creative, and progressive, but these qualities don't necessarily nurture the soul. The soul has different concerns, of equal value: downtime for reflection, conversation, and reverie; beauty that is captivating and pleasuring; relatedness to the environs and to people; and any animal's rhythm of rest and activity." – Thomas Moore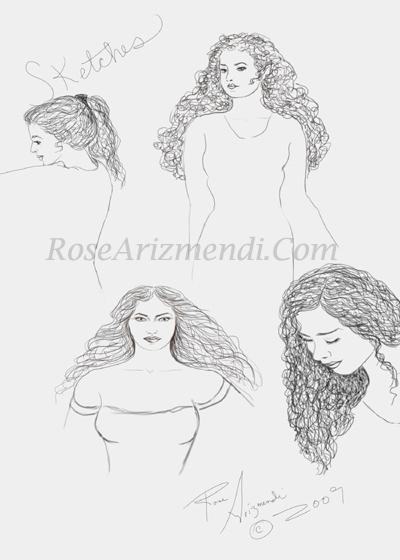 We went to the Downtown Farmer's Market last night and purchased some yummy peaches and nectarines. It was fun walking through the market admiring all the artwork, jewelry, plants and fresh produce for sale.
There was a sea of people that stretched as far as the eyes could see. We listened to musicians playing on the sidewalk, children laughing, and saw a belly dancer balance a sword on her head as she danced. . . Quite a feast for the eyes & ears!
thought for the day;
"Many organic practices simply make sense, regardless of what overall agricultural system is used. Far from being a quaint throwback to an earlier time, organic agriculture is proving to be a serious contender in modern farming and a more environmentally sustainable system over the long term." – David Suzuki
Summer is always a very busy time of the year for me, and there seems to be no end to the various projects that need to be done.
So far I've managed to slowly whittle down a rather large to do list, but when it is so beautiful outside, it's hard not to be distracted by Mother Nature.
Of course, I also have a stack of books next to my bedside table, patiently waiting to be read. I plan to start one real soon (like tonight) . . .  Mainly because I just can't stand them staring at me any longer.  lol
This video is an introduction to Ashville abstract artist, Jonas Gerald. Wow! I love his energy.
thought for the day;
"No matter how busy you may think you are, you must find time for reading, or surrender yourself to self-chosen ignorance." – Confucius
Here is a fabulous collage idea using thin rice paper and leaves. Wow!
I have to try this sometime.
thought for the day;

"If you create from the heart, nearly everything works;  if from the head, almost nothing." – Marc Chagall