Posted by
Rose
on Mar 22nd, 2008 in
Work in Progress
|
0 comments
Yesterday I spent some time creating some interesting background textures with alcohol, wax crayons, salt, and lifting techniques with fabric, toilet paper, etc…
Afterwards I decided I would try some of these techniques on the canvas below, the under painting is almost finished, but it still needs  more work before I can begin experimenting.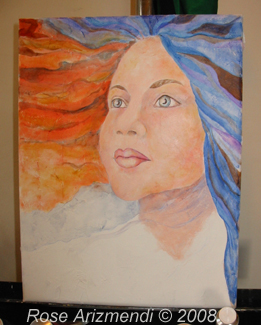 Below is an example of some of the techniques I played around with.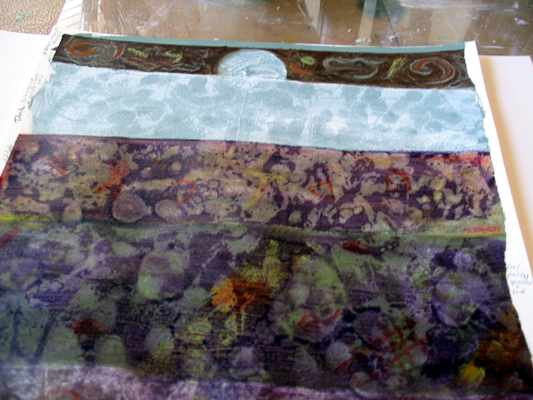 When I used the toilet paper lifting technique, some of the design on the paper was transferred to my painting. The toilet paper I used had these wonderful dotted spiral designs on it and although it's hard to see in this photograph, they created a very interesting pattern.