Posted by
Rose
on Mar 20th, 2008 in
Photography
|
0 comments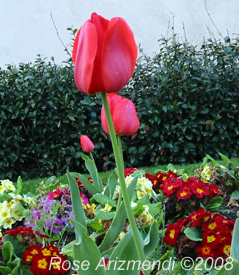 The Spring Equinox! A time when the light and dark are in perfect balance.
As I look outside my window the sun is shining, the sycamore trees are beginning to leaf out, and this for me is the time of the year that always stirs up feelings of hope, expectation, joy, and wander lust.
I ask myself what will I change, create, and give birth to during this season. I can foresee endless possibilities to explore, yet each one requires change and we know change can sometimes be difficult yet without change we become stagnant, resigned, and settled.
So I choose to open myself to growth, new insights, new adventures, yet also let intuition and common sense guide me through these feelings of restlessness, excitement and laziness which we call Spring Fever.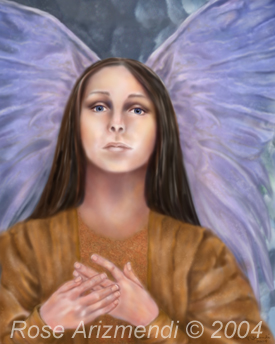 The Visitation
Combined Media on Canvas (9 x 7 inches)

"If one looks closely enough, one can see angels in every piece of art." ~Adeline Cullen Ray