Posted by
Rose
on Jul 1st, 2008 in
Work in Progress
|
0 comments
We had a wonderful vacation! On Monday, I spent some quiet time puttering around in the garden and recouping after a long week of being constantly on the go.
Today I worked on The Swan Maiden painting. The swans are now finished and I added a pearl necklace which still needs work. As I was finishing the bottom strand I noticed they were not draping the way they should. C'est la vie!
Tomorrow I will go in and correct the problem. Too tired to mess around with it this evening.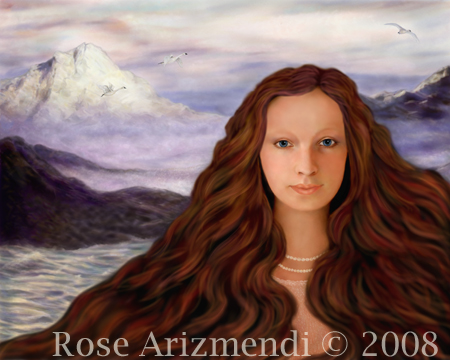 The Swan Maiden – Combined Media – 16 X 20