Posted by
Rose
on May 11th, 2010 in
Jewelry
|
0 comments
Please Stand by . . . Creative Jewelry Muse on Board!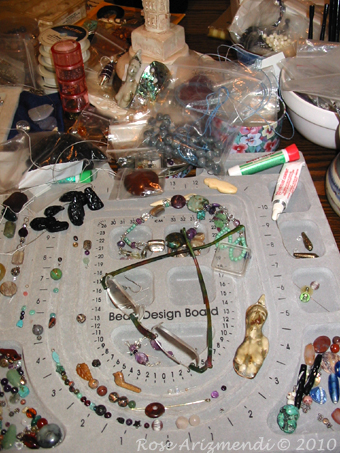 For the past week I have been in the process of designing a couple of beaded necklaces and unfortunately because of space constraints I'm using our dining room table as a temporary beading area.
The good news is I unpacked all my beading supplies and found all kinds of goodies I had forgotten about. I had purchased some beads for a pair of earrings about four years ago and stashed them away for safe keeping and completely forgot about them.
I got so excited about finding the beads I just had to sit down and make the earrings. They are made with Poppy & Maple Jasper, Carnelian, Botswana agates, turquoise beads with sterling silver spacers.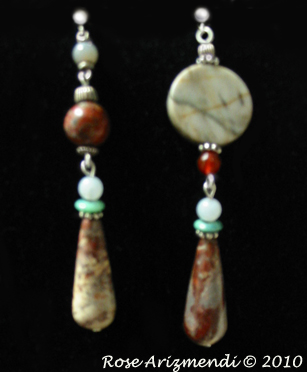 Sacred Source – Earrings by Rose
thought for the day; "Imagination is the beginning of creation. You imagine what you desire, you will what you imagine and at last you create what you will." – George Bernard Shaw