Posted by
Rose
on Apr 16th, 2009 in
Collage
|
0 comments
There were butterflies in the garden this morning . . . .  So beautiful and so fragile! They inspired me to want to do something creative. I have been so busy with other projects, I haven't had the time or inclination to work in the studio.
At times when I am feeling blocked, but feel the need to create something, I pull out my stamps, watercolors and various papers and create whatever comes to mind. I find it helps me to get the creative juices flowing again.
When I had finished this piece, I took it into Photoshop and added one of my favorite  quotes.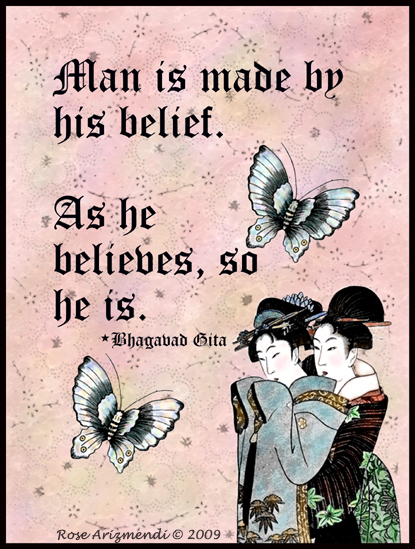 "Creativity is a type of learning process where the teacher and pupil are located in the same individual." – Arthur Koestler
"You need chaos in your soul to give birth to a dancing star." – Nietzsche