Posted by
Rose
on May 27th, 2009 in
Digital Art
|
0 comments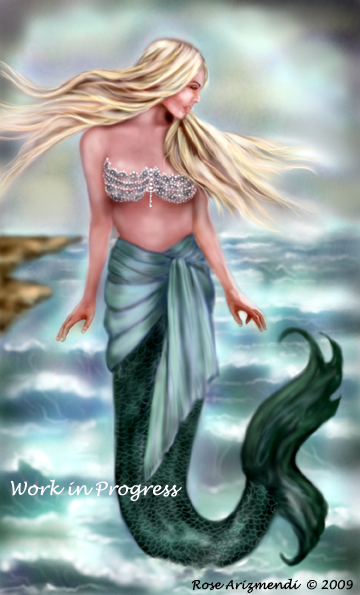 The Sea – Mixed Media – 8 X  II inches
I've been working on quite a few projects lately, and this painting is one of them. At this point, it's still a work in progress.
The preliminary sketch of the mermaid has been floating around in my studio for some time. Every time I came across it I meant to do something with it, but never did.
I finally started working on it yesterday and this is as far as I got. . . .
I still have a long way to go on this one and a lot of changes are likely going to happen.
"The creation of something new is not accomplished by the intellect but by the play instinct acting from inner necessity. The creative mind plays with the objects it loves." – C. G. Jung