Posted by
Rose
on Apr 28th, 2008 in
Work in Progress
|
0 comments
We had a beautiful weekend, the sun was shining, and we hit the mid-80's. Saturday, when we got back home from running errands, we were able to take our dog out for awhile so he could run, play, and snooze in the grass. He is such a sweetheart!
On Sunday, I went to the Gem Faire and had a great time looking for beads and such. I was completely worn out and tired by the time I got home. lol
Since I didn't have any time to paint over the weekend, I began working on "The Awakening" early this morning. I still have a long way to go but at least I made some progress today.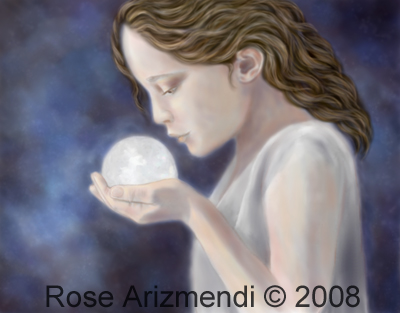 The Awakening – Combined Media on Canvas- 11 X 14 inches