I was a busy little bee today. I started the morning with the ATC project I've been working on lately, then I moved on to an acrylic painting that has been waiting in the wings.
Afterwards I finished up a watercolor painting and then cleaned up the mess I'd made in the studio. Whew!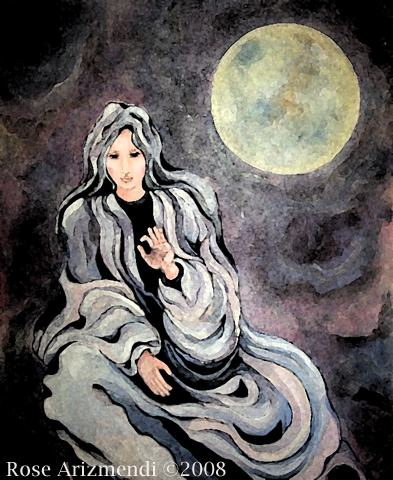 Kuan Yin – Watercolor – 16 X 20 inch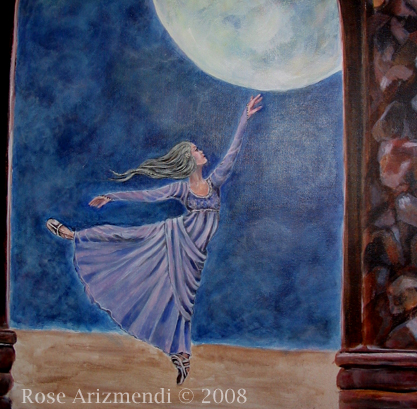 Touch The Moon – Acrylic – 16 X 20 inches on canvas – Work in Pogress
Posted by
Rose
on Jul 23rd, 2008 in
Watercolor
|
0 comments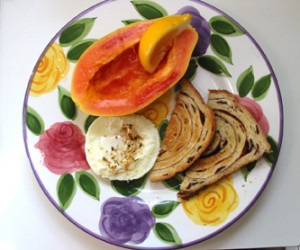 …papaya with a poached egg & raisin bread toast.
Have a beautiful, wonderful day! ~rose